It's early spring and new knotweed is starting to emerge! Knotweed grows very fast - up to 2 cm a day during the growing season and can grow just about anywhere.
Diamond Head Consulting treats and monitors knotweed for numerous municipalities and agencies throughout the Metro Vancouver region. At this time of year we install mow barriers and 'no mow zone' signage at known knotweed patches so that mowing contractors don't accidentally mow the short new shoots. Mowing is one of the main ways knotweed spreads.
Seasonal Identification
The plant's appearance changes depending on the time of year. In the early spring the new shoots are dark red in colour.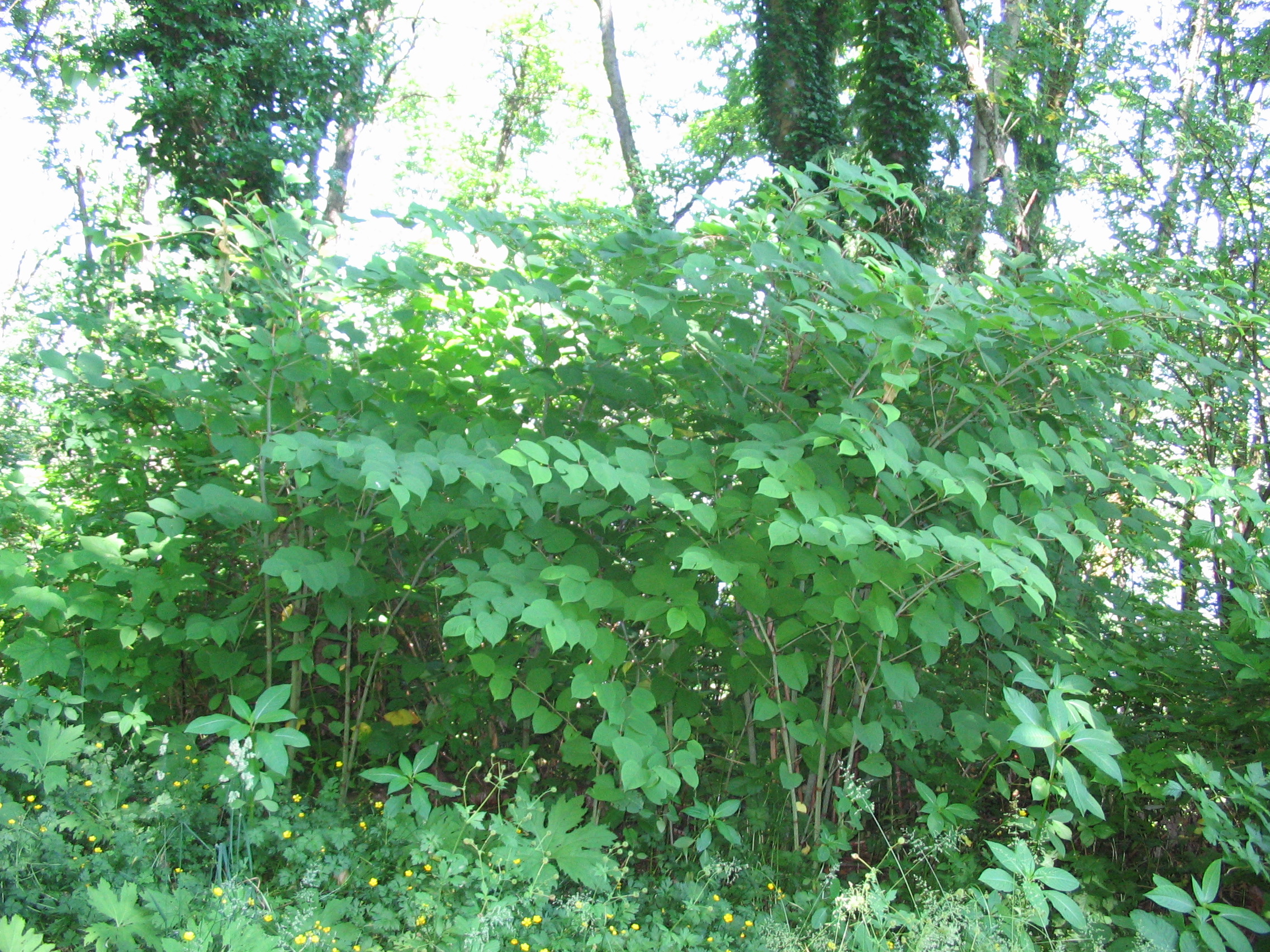 Species Identification
There are four species of knotweed found in our region. Japanese, giant and bohemian all look very similar; height and shape of leaf base are the main differences. Himalayan leaves are lance shaped and narrow in comparison. Japanese and bohemian knotweed are the most common species in our region. Himalayan and giant knotweed are here too but relatively rare.
Impacts
Knotweed has negative ecological and economic impacts.
Ecological:
Displaces naive plant communities. reducing habitat and food sources for wildlife

Degrades fish habitat

Increases risk of soil erosion and sediment in water courses
Economic:
Permeates concrete/asphalt and building foundations

Obstructs sight lines

Requires maintenance on trail and road edges

Dead stems can clog drainage systems

Can cause slope instability in winter

May reduce property values
How does Knotweed spread?
By seed and plant fragments

Hitching a ride on equipment; mowers and vehicles

Movement through water courses
If you think you have knotweed on your property clink the link below and know what KNOT to do !
KNOT ON MY PROPERTY ! www.knotonmyproperty.com